BREAK THE RIGHT GROUND
Site Selection / Pre-Development
Planning is

Indespensable

Get the site right. That lesson has been reinforced over decades spent working alongside domestic and international companies to locate and construct facilities that meet their functional and financial goals.
LET US GUIDE YOU
KDW's pre-development services ensure our clients acquire the ideal location. We assist with land site selection and due diligence, site planning, economic development coordination and other key services. One of the most important services we provide is future proofing to ensure the right site today is the right site tomorrow and beyond.
Site Selection & Pre-development
The work and craftsmanship executed by the KDW team is truly inspiring and remarkable.They have a way of making what seems nearly impossible, possible and turning your dream into a reality. Their ability to adapt and meet strict deadlines will astonish you. They were an integral part to the true success of our construction phase and allowed us to become the Premier Water Park in Austin.
Ty Weitzel
General Manager
Typhoon Texas - Austin
In 2013 WIKA Process Solutions LP and GAYESCO INTERNATIONAL LCC started working with the KDW team to design & build our brand new manufacturing facility on a 13 acre lot in the Pasadena ship channel area. From start (concept & initial renderings) to finish (January 2015 moving in) the KDW team supported us in every step of the way.
KDW has been a true partner to our business since 2013. From small projects, complicated projects, to the largest projects in our business, KDW has been our single resource for success in the growth of our facilities. Their team brings vision, integrity, teamwork, and a true partnership to every aspect of our relationship. KDW is our single source for our development and contractor needs in all of Texas.
Bill Ader
Capital Projects Manager
Oldcastle Infrastructure, Inc.
When Goya realized the need for a large facility capable of heavy production, we knew KDW would be our designs/builder and Houston would be our home. This is our second project in 6 years with KDW and the Goya team considers the KDW team part of our extended family."
Evelio Fernandez
Vice President
Goya Foods
People make the company.  The folks at KDW are talented, professional, friendly, and second to none.  In spite of the full book of business they keep, I never once felt like my calls were ignored, rushed, or unimportant.  Architects, project managers, superintendents.....they were all top-notch.  Our design/build experience with KDW exceeded all our expectations.
We could not have picked a better partner, to help us in establishing a productive plant in SW Houston. KDW met with us several times, to develop an understanding of our needs. Once understood, they incorporated our proven program with their local knowledge of Municipality, available Materials, Sub Contractors, and other Project Management Guidance.
Kent Keebler
Project Manager
LKQ Corporation
2,000+ Projects Completed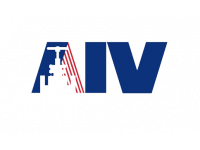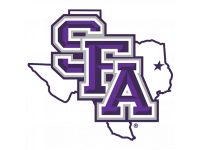 115+ years Combined Experience