BREAK THE RIGHT GROUND
Site Selection / Pre-Development
Planning is

Indespensable

Get the site right. That lesson has been reinforced over decades spent working alongside domestic and international companies to locate and construct facilities that meet their functional and financial goals.
LET US GUIDE YOU
KDW's pre-development services ensure our clients acquire the ideal location. We assist with land site selection and due diligence, site planning, economic development coordination and other key services. One of the most important services we provide is future proofing to ensure the right site today is the right site tomorrow and beyond.
Site Selection & Pre-development
Working with KDW to build our state of the art High Bay/Heavy Lift Fabrication Shop was nothing short of pleasurable and professional.  Their knowledge of construction techniques is amazing and every sub-contractor that was used did impeccable work. We could not have chosen a more competent General Contractor on our million dollar expansion project.
Glenn R. Tackaberry
President
Dooley Tackaberry, Inc.
I have worked with KDW for over 12 years on very large and small projects. They are skilled at analyzing our needs and offering multiple solutions for a project. Great company and I enjoy working with them.
Michael Sabados
Strategic Projects Manager
NOV
People make the company.  The folks at KDW are talented, professional, friendly, and second to none.  In spite of the full book of business they keep, I never once felt like my calls were ignored, rushed, or unimportant.  Architects, project managers, superintendents.....they were all top-notch.  Our design/build experience with KDW exceeded all our expectations.
KDW was the best choice for our Design-Build we could ever make. From early on, they guided us through this enormous process of defining and designing the perfect building for our needs. Their expertise and experience makes it easy to make the necessary decisions to get the job done and deliver on time the best results possible – the perfect building to grow our business!
Florian Schiller
MAN Diesel
KDW has been a true partner to our business since 2013. From small projects, complicated projects, to the largest projects in our business, KDW has been our single resource for success in the growth of our facilities. Their team brings vision, integrity, teamwork, and a true partnership to every aspect of our relationship. KDW is our single source for our development and contractor needs in all of Texas.
Bill Ader
Capital Projects Manager
Oldcastle Infrastructure, Inc.
Throughout the different phases of construction, one thing impressed us the most was your focus in honoring your commitments. Secondly, The art of making a very complex project simple is a concept you have gracefully mastered.  We not only made the right choice with KDW we found a new partner.
Evan Barnett
General Manager
Typhoon Texas
2,000+ Projects Completed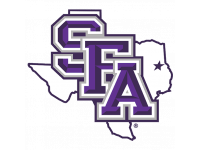 115+ years Combined Experience