BREAK THE RIGHT GROUND
Site Selection / Pre-Development
Planning is

Indespensable

Get the site right. That lesson has been reinforced over decades spent working alongside domestic and international companies to locate and construct facilities that meet their functional and financial goals.
LET US GUIDE YOU
KDW's pre-development services ensure our clients acquire the ideal location. We assist with land site selection and due diligence, site planning, economic development coordination and other key services. One of the most important services we provide is future proofing to ensure the right site today is the right site tomorrow and beyond.
Site Selection & Pre-development
People make the company.  The folks at KDW are talented, professional, friendly, and second to none.  In spite of the full book of business they keep, I never once felt like my calls were ignored, rushed, or unimportant.  Architects, project managers, superintendents.....they were all top-notch.  Our design/build experience with KDW exceeded all our expectations.
I have worked with KDW for over 12 years on very large and small projects. They are skilled at analyzing our needs and offering multiple solutions for a project. Great company and I enjoy working with them.
Michael Sabados
Strategic Projects Manager
NOV
We could not have picked a better partner, to help us in establishing a productive plant in SW Houston. KDW met with us several times, to develop an understanding of our needs. Once understood, they incorporated our proven program with their local knowledge of Municipality, available Materials, Sub Contractors, and other Project Management Guidance.
Kent Keebler
Project Manager
LKQ Corporation
Throughout the different phases of construction, one thing impressed us the most was your focus in honoring your commitments. Secondly, The art of making a very complex project simple is a concept you have gracefully mastered.  We not only made the right choice with KDW we found a new partner.
Evan Barnett
General Manager
Typhoon Texas
KDW built our new shop addition. They helped me with the Design and planning of the build. They did a wonderful job from the beginning to the end. I would highly recommend KDW and Rolf for any construction needs. They are a top notch company and I am proud to tell people who built our building and very proud of our new shop.
Chris Bull
Collision Center Manager
Tommie Vaughn Ford Collision
JDR recently partnered with KDW on a build to suit lease for a purpose designed facility to support the growing needs of our expanding business. We could not have been more pleased with the support from their team and the seamless process from the front-end conceptualization phase to the final walkthrough. The integrated model KDW utilizes ensured that the end result met our business needs in line with the agreed budget. I would recommend KDW to anyone considering a new facility project due to their straightforward approach and outstanding level of service.
Brian Davis
General Manager
JDR Cable Systems
2,000+ Projects Completed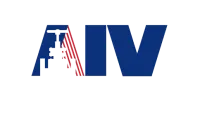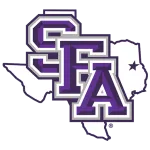 115+ years Combined Experience