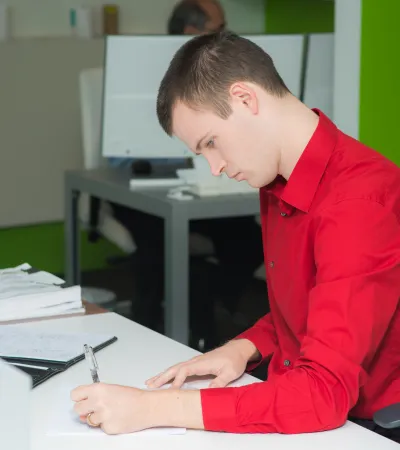 From Sketch to Schematic
Conceptual Building Design is a process that starts with an initial idea and propels a project forward. We often begin with a starting point as simple as a "napkin sketch" to initiate a dialog, which then pushes the rough concept toward a schematic layout.
At KDW, we prefer Live-Design programming with our clients in the room. This allows us to design from the inside-out using what we call Lego-Blocks to represent the various departments, components and future growth. This arrangement helps us to solidify the size of the structure and study the process flows. It's important to remember that we handle the Conceptual Building Design completely in-house, so that it remains an integrated part of your larger project.