Design
Build
Beyond
Texas' Premier Construction Partner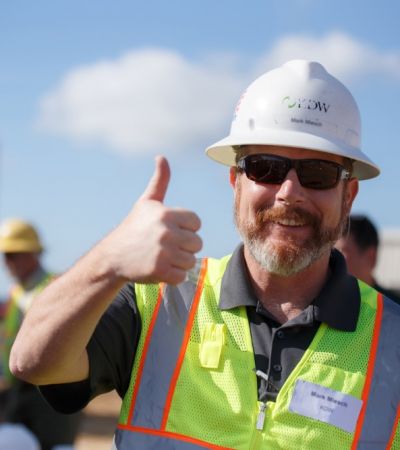 Design Build
Construction
The Only Construction Partner You Need. Period.
Kingham Dalton Wilson (KDW) is built on a proven design/build project delivery method. Our turnkey approach allows you to hire us under a single contract to design and construct your entire project. Your KDW team will work side-by-side with you for the duration of your project – as your designer, your contractor, and your true partners.
2,000+ Projects Completed
115+ Combined Years of Experience
KDW was the best choice for our Design-Build we could ever make. From early on, they guided us through this enormous process of defining and designing the perfect building for our needs. Their expertise and experience makes it easy to make the necessary decisions to get the job done and deliver on time the best results possible – the perfect building to grow our business!
Florian Schiller
MAN Diesel
KDW has been a true partner to our business since 2013. From small projects, complicated projects, to the largest projects in our business, KDW has been our single resource for success in the growth of our facilities. Their team brings vision, integrity, teamwork, and a true partnership to every aspect of our relationship. KDW is our single source for our development and contractor needs in all of Texas.
Bill Ader
Capital Projects Manager
Oldcastle Infrastructure, Inc.
JDR recently partnered with KDW on a build to suit lease for a purpose designed facility to support the growing needs of our expanding business. We could not have been more pleased with the support from their team and the seamless process from the front-end conceptualization phase to the final walkthrough. The integrated model KDW utilizes ensured that the end result met our business needs in line with the agreed budget. I would recommend KDW to anyone considering a new facility project due to their straightforward approach and outstanding level of service.
Brian Davis
General Manager
JDR Cable Systems
I have worked with KDW for over 12 years on very large and small projects. They are skilled at analyzing our needs and offering multiple solutions for a project. Great company and I enjoy working with them.
Michael Sabados
Strategic Projects Manager
NOV
Throughout the different phases of construction, one thing impressed us the most was your focus in honoring your commitments. Secondly, The art of making a very complex project simple is a concept you have gracefully mastered.  We not only made the right choice with KDW we found a new partner.
Evan Barnett
General Manager
Typhoon Texas
KDW built our new shop addition. They helped me with the Design and planning of the build. They did a wonderful job from the beginning to the end. I would highly recommend KDW and Rolf for any construction needs. They are a top notch company and I am proud to tell people who built our building and very proud of our new shop.
Chris Bull
Collision Center Manager
Tommie Vaughn Ford Collision
INNOVATION
THROUGH
INTEGRATION
Your Single-Source Solution
By integrating both the design and build aspects of your project into a single in-house workflow, KDW combines best practices to minimize client risk, provide a highly streamlined process and maximize efficiency at every step. It's a win-win for our clients.
Featured
Projects
While KDW is headquartered in Houston, Texas, our projects span the southern United States. We offer a complete portfolio of commercial and industrial construction services to domestic and international clients of all sizes and across various industries.