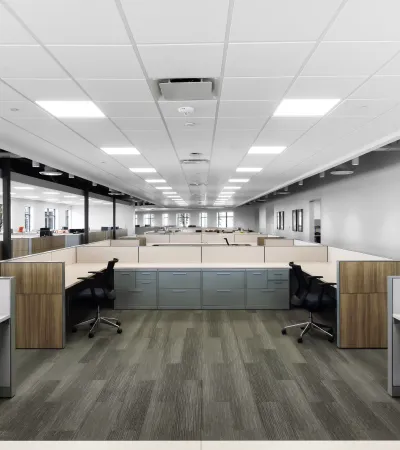 Finishing Strong
On Time and On Budget
Construction is the last phase of completing your project. As you near the finish line, your KDW team will work diligently to control costs, coordinate with subcontractors and manage construction at every turn.
THE END IS JUST THE BEGINNING

The conclusion of construction does not mean it's the end of your relationship with KDW. Our design/build professionals will provide all needed project closeout documents and will continue working with you on warranty management.
Working with KDW to build our state of the art High Bay/Heavy Lift Fabrication Shop was nothing short of pleasurable and professional.  Their knowledge of construction techniques is amazing and every sub-contractor that was used did impeccable work. We could not have chosen a more competent General Contractor on our million dollar expansion project.
Glenn R. Tackaberry
President
Dooley Tackaberry, Inc.
In 2013 WIKA Process Solutions LP and GAYESCO INTERNATIONAL LCC started working with the KDW team to design & build our brand new manufacturing facility on a 13 acre lot in the Pasadena ship channel area. From start (concept & initial renderings) to finish (January 2015 moving in) the KDW team supported us in every step of the way.
The work and craftsmanship executed by the KDW team is truly inspiring and remarkable.They have a way of making what seems nearly impossible, possible and turning your dream into a reality. Their ability to adapt and meet strict deadlines will astonish you. They were an integral part to the true success of our construction phase and allowed us to become the Premier Water Park in Austin.
Ty Weitzel
General Manager
Typhoon Texas - Austin
Throughout the different phases of construction, one thing impressed us the most was your focus in honoring your commitments. Secondly, The art of making a very complex project simple is a concept you have gracefully mastered.  We not only made the right choice with KDW we found a new partner.
Evan Barnett
General Manager
Typhoon Texas
We could not have picked a better partner, to help us in establishing a productive plant in SW Houston. KDW met with us several times, to develop an understanding of our needs. Once understood, they incorporated our proven program with their local knowledge of Municipality, available Materials, Sub Contractors, and other Project Management Guidance.
Kent Keebler
Project Manager
LKQ Corporation
I have worked with KDW for over 12 years on very large and small projects. They are skilled at analyzing our needs and offering multiple solutions for a project. Great company and I enjoy working with them.
Michael Sabados
Strategic Projects Manager
NOV
115+ Years of Combined Experience


2,000+ Projects Completed